Find your match without a surrogacy agency.
Match Faster • Government ID verification • Search by Your Specific Matching Criteria
For intended parents.
We offer powerful search tools with your needs in mind.
Membership pricing is simple: $129 for 3 months, $199 for 6 months. No hidden fees.
For surrogates.

We built our service from scratch with your goals in mind.
Your profile is your opportunity to discuss your terms and compensation requirements to find the perfect match.
Join others already starting their journey.
ID verified

Kerry
Intended parent in Kittery, Maine
ID verified

Morgan
Surrogate in Rapid City
ID verified

Nadia
Intended parent in Palo Alto, CA
ID verified

Shanelle
Surrogate in Fort Lee
ID verified

September
Surrogate in Charleston
ID verified

Sharon
Intended parent in Tel-Aviv
ID verified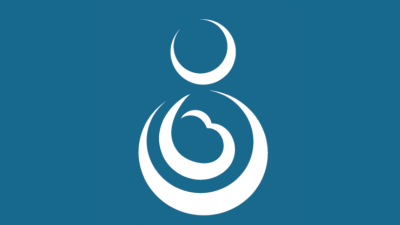 maranda
Surrogate in wayensboro
ID verified

Nancy
Intended parent in Washington DC
ID verified

Calladora
Surrogate in United States
Our mission.
Surrogacy Place is an online matching service that allows people seeking surrogacy services and surrogates to find each other based on criteria that's important to both sides. We are an alternative to surrogacy agencies. Our mission is to connect American and foreign Intended Parents (IPs) with US-based surrogates.
Read more about us and our mission.
Surrogacy agencies charge an extraordinary amount of money for what is primarily a matching service. Additionally, agencies do not provide legal advice or medical services, only lawyers and reproductive endocrinologists are qualified to do that. Agencies do not guarantee the suitability of surrogates: only your own due diligence with the help of qualified assisted reproduction professionals can do that. You will need a licensed and experienced assisted reproduction attorney who can guide you on background checks and local laws, best practices, and guidelines, as well as, a Reproductive Endocrinologist who has experience with surrogacy.
For folks (IPs) that wish to forgo the costly expense of agencies (many charge more than $30,000), we offer an alternative. The benefit is potentially a greater pool of surrogates to choose from, as well as, reducing the already high cost of surrogacy. This can make surrogacy available to more people looking to start or expand their families, as well as, ensure more of the available compensation goes directly to the surrogates who are free to voice their own terms directly.
For people that want to start their families as quickly as they can, Surrogacy Place provides a streamlined matching service that is faster than what agencies can provide, giving you the ability to make sure both parties are matched via criteria that is important to both sides. Our mission is to provide a large enough pool of interested candidates that each side doesn't feel they need to compromise in finding the right fit. Interview as many potentials as you want before you decide on the perfect partner to start your journey with.
Please note: because surrogacy laws vary by state, it's important to consult a surrogacy law professional to understand local requirements. Additionally, because surrogacy is currently not permitted in Michigan as well as extremely restricted in Louisiana and Nebraska, residents of those states may not register as surrogates on this site at this time. New York-state-based surrogates may also not register at this time.
For the community.
We are advocates for assisted reproduction.
This isn't just our business, it's who we are. Learn more about surrogacy on our blog.